Is Buying a Home or Planning a Wedding More Stressful?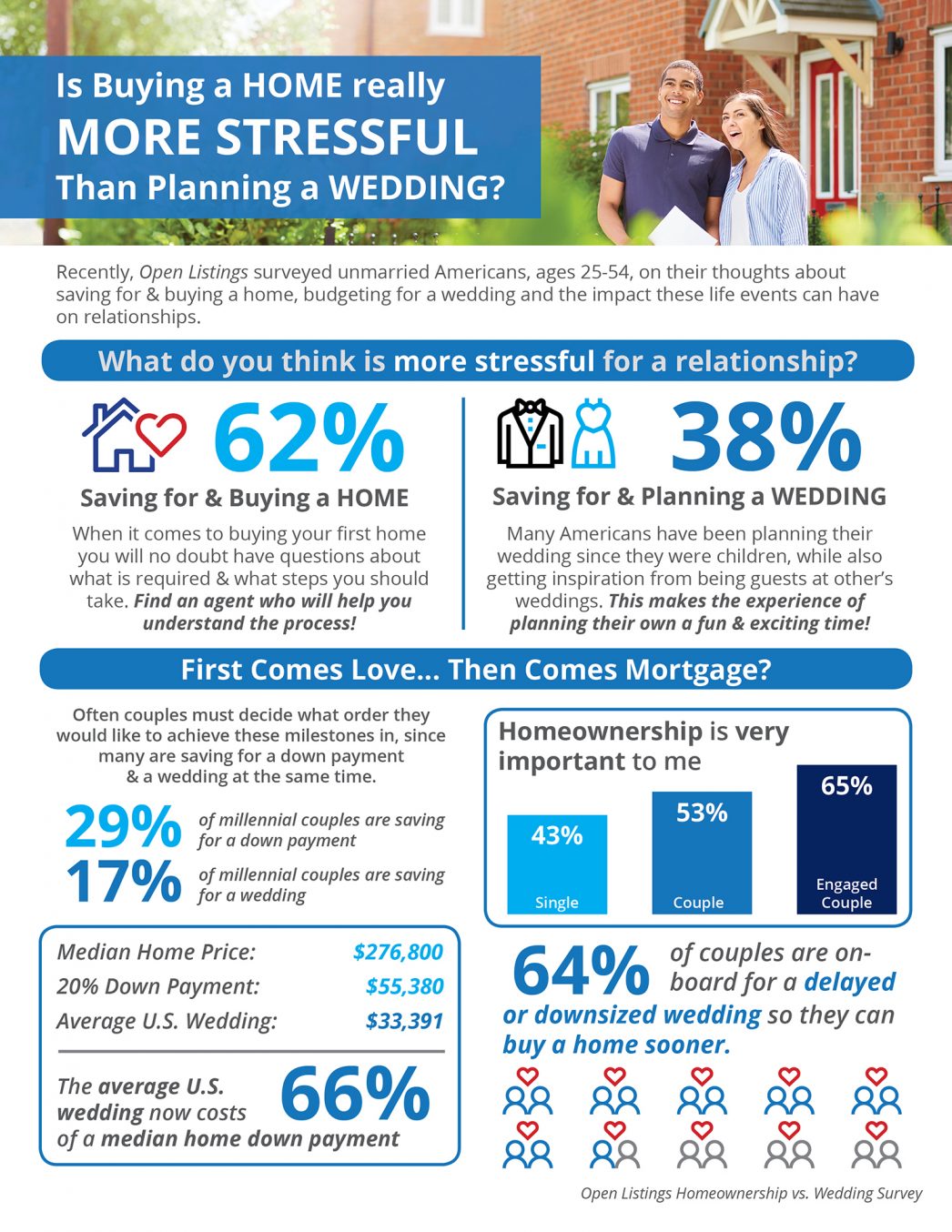 Some Highlights:
According to a new survey from Open Listings, 62% of Americans ages 25-54 believe that buying a home is more stressful than planning a wedding.
Many young couples are saving for a wedding and a home at the same time.
The average US wedding now costs 66% of a median home down payment, according to The Knot.
Thinking about investing in your first home together? Call Julie Larson 941-882-0322 or click here to email me!